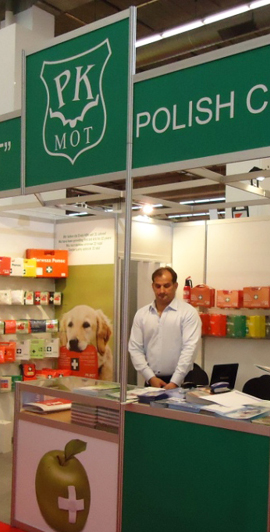 WELCOME TO OUR WEBSITE
The domain of business of PK-MOT company is manufacturing of first aid kits. We also trade in motor accessories. We have been present on the Polish and foreign markets for several years. The inception of our company dates back to January 1991. So we have been around in the industry for over 25 years and as "adult" we can offer more than those that are far away from maturity.
The things we want to share with you are: bewildering array of high quality products, wide experience and flexibility in fulfilling our customers' requirements. Upon your request we are able to make special overprints on the cases (e.g. company logo) and equip kits according to your needs while always staying under the wings of the law. So far our best quantitative result has been manufacturing 10000 kits a day!
We would like to acquaint you with our product range hoping it will initialize a feeling of mutual benefit in doing business with us.
The company PK-MOT existed for over 25 years.
Our company has become a leader in this industry in Poland. The plant is in the Węgrów - 80 kilometers from Warsaw. Easily accessible, high quality services, and high production capabilities have made us a stable and dynamically developing enterprise.